Nicki Minaj recently wrapped up the "I am Still Music"-tour with the Young Money-crew, will soon head out with Britney Spears for the "Femme Fatale"-tour and earlier this week she told US Magazine that next year, 2012 she'll be finally headlining her own "Pink Friday"-tour. I'm crossing my fingers and toes hoping it will grace other parts of the world as well and not just the United States.
Speaking of the "I am Still Music"-tour for that matter, here goes the internet version of the official video for one of the best tracks off "Pink Friday", the Bangladesh-produced 'Did It On 'Em', "directed" by DJ Scoob Doo. Uhm, yeah, you'll understand when you see it: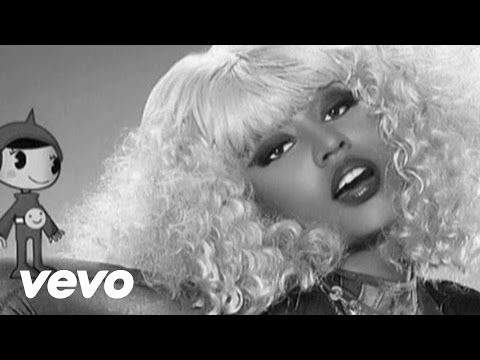 Hotmess.com… I can't believe this is the "real" video that got a count down and all that jazz? Well, the countdown has run out and still no sign of one when Nicki takes a dump all over her competition, but if one will appear, I'll sure post it up.
One thing that is nice to see however is that after the huge success of Distance's remix for 'Girls Fall Like Dominoes':
Audio clip: Adobe Flash Player (version 9 or above) is required to play this audio clip. Download the latest version here. You also need to have JavaScript enabled in your browser.
that appeared on the UK-release of the single (buy here) more people give Nicki the dubstep treatment, like this one by DJ Bassel:
Nicki Minaj – 'Did It On 'Em' (Bassel Remix)
While I'm on remixes, also liking this one by SAiNT (not dubstep), SAiNT's Nicki-remixes always kill:
Nicki Minaj – 'Did It On 'Em' (SAINT Remix)
and last but not least, since it's been way too little juke on this site lately, a lovely juke take by DJ Nehpets:
Nicki Minaj – 'Did It On 'Em' (DJ Nehpets Juke Remix) (dirty)
---
---